Data management is often perceived as something complex and secretive. At EasyTransac, we decided to simply explain how we process your data, obviously you can also check our Terms of Service if you wish.
Quelles sont les informations que nous recueillons ?

The data you provide us :
- The information provided during registration (last name, first name, phone number...)
- The documents sent during registration (ID card, proof of address...)
- The exchanges between you and EasyTransac
- Transaction data (Cashing, refund, payment in several times...)
- Data related to your account (transfer, chargebacks...)
- Connections to the platform

The data we collect automatically :
- Your IP address
- The pages you visited, the duration etc...
- Your unique identifier for tracking customer management
Durant combien de temps conservons-nous vos données ?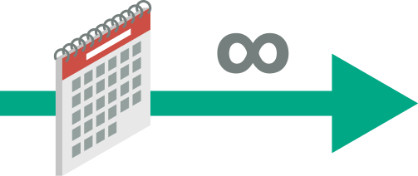 We keep the data indefinitely as part of our payment intermediary position and for legal reasons. Like banks, we need to be able to provide information about the transactions as well as the traders who made them.
Pour quelles raisons collectons-nous vos données ?

For operational reasons :
Operation of the service, optimization, customization, verification of data to validate the account, etc.
For legal reasons :
Guarantee law enforcement and justice access to data such as transaction histories, etc...
For commercial reasons :
- To enable us to offer you the services most adapted to your needs.
- To communicate our progress and our new services.
Avec qui partageons-nous vos données ?

Your customers :
Ex: Contact information in emails and payment pages.
Our partners :
Our payment service providers that guarantee the security of funds and make transfers.
Our commercial providers :
Our service providers are sometimes asked to contact you to present new services or collect your opinion.
Où sont stockées vos données ?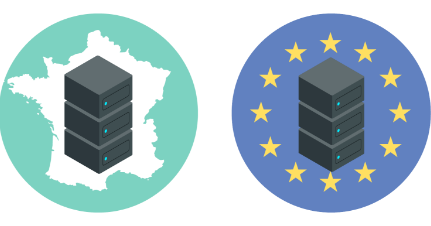 The data are stored in France for EasyTransac and are stored in Europe for our service providers.
Quels sont vos droits concernant vos données ?

- You have the possibility to recover an archive of your data.
- You have the option to have your data deleted.
Pouvons-nous modifier nos conditions d'utilisation ?

We will notify you if we change our privacy policy and you will be able to close your account if these changes do not meet your expectations.
We protect your data. Adopt safe behaviors, do not share your username and password and be sure to keep secured your email address linked to EasyTransac...
Our team remains at your disposal for any further information.
You can contact us by :
Email our Privacy Officer at contact@easytransac.com
Or by sending us an email to the following address : EasyTransac – A l'attention du Délégué à la Protection des Données – 204, avenue de Colmar – 67100 Strasbourg – France