To upgrade from your account level to an higher level, you just have to complete the actions highlighted in red under the next account level.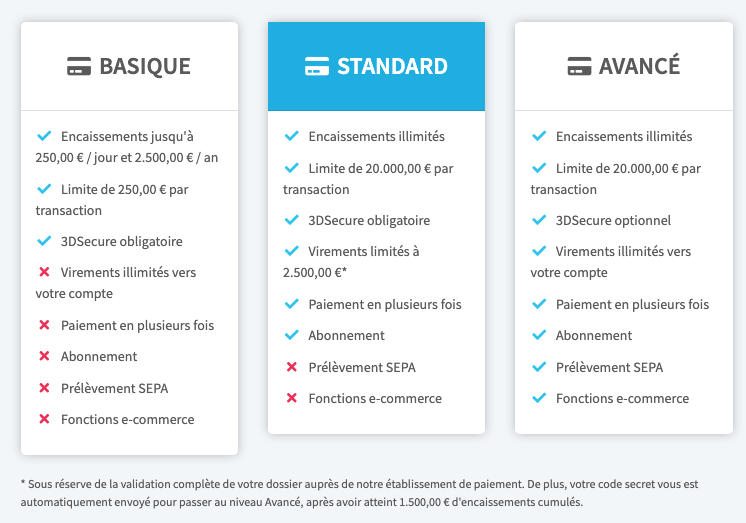 Demo mode : The best way to discover EasyTransac.
While your registration, you get the Demo mode level by filling in your basic information. This account allows you to discover our services with the Demo mode, that does not permit real transactions.
Basic mode : Start your activity, while you complete the rest of your account.
With the basic mode, you can start cashing whithin the limit of 250€ per day, but you cannot receive your collected funds yet. To receive the funds, you need to send us one or more required documents.
Standard mode : For independants
Independants, you can cash in and receive your funds with only an IBAN and a proof of identity. However, this service is limited at 2 500€ per year. Exceding this amount, you will need to send us additional documents to get to Advanced mode.
Advanced mode : All of our services
You have sent us all the required documents, received and filled in your secret code. You have now access to all of our services and options, with no cash in or transfer limits.