How do I create an application?
Creating an application is a necessary step before any e-commerce activity, whether you use the API, a module or payment links, you will need an application.
to create an application :
Go to the e-commerce category of your back-office
Click on « add an application »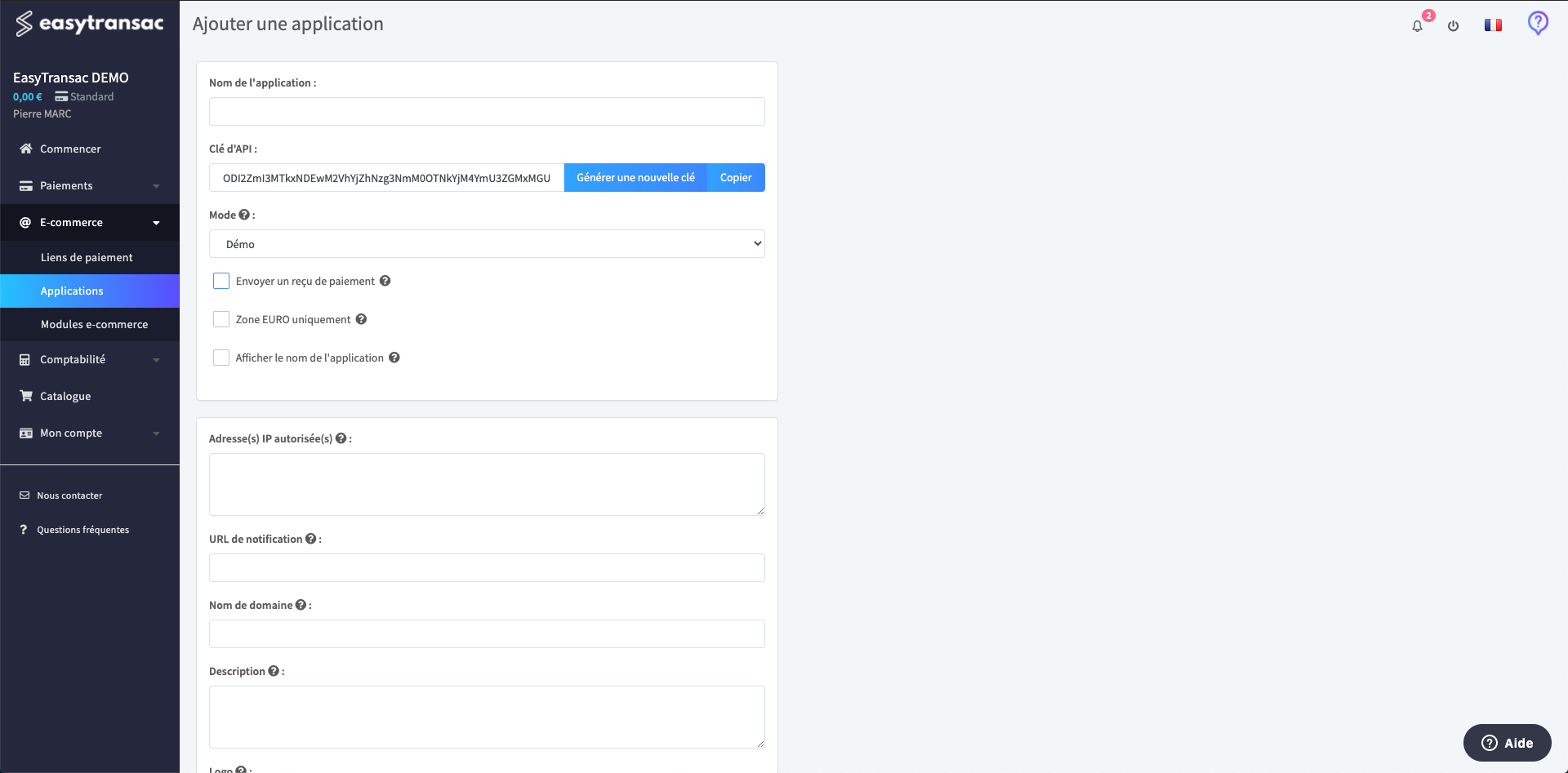 Fill all the mandatory information. Once your application is created, you will get the API key to go further with the settings of your e-commerce website, module or payment link.