How to make a SEPA Direct debit request ?
To make a SEPA Direct Debit request :
1. In the website backoffice, go to the « Cash » section.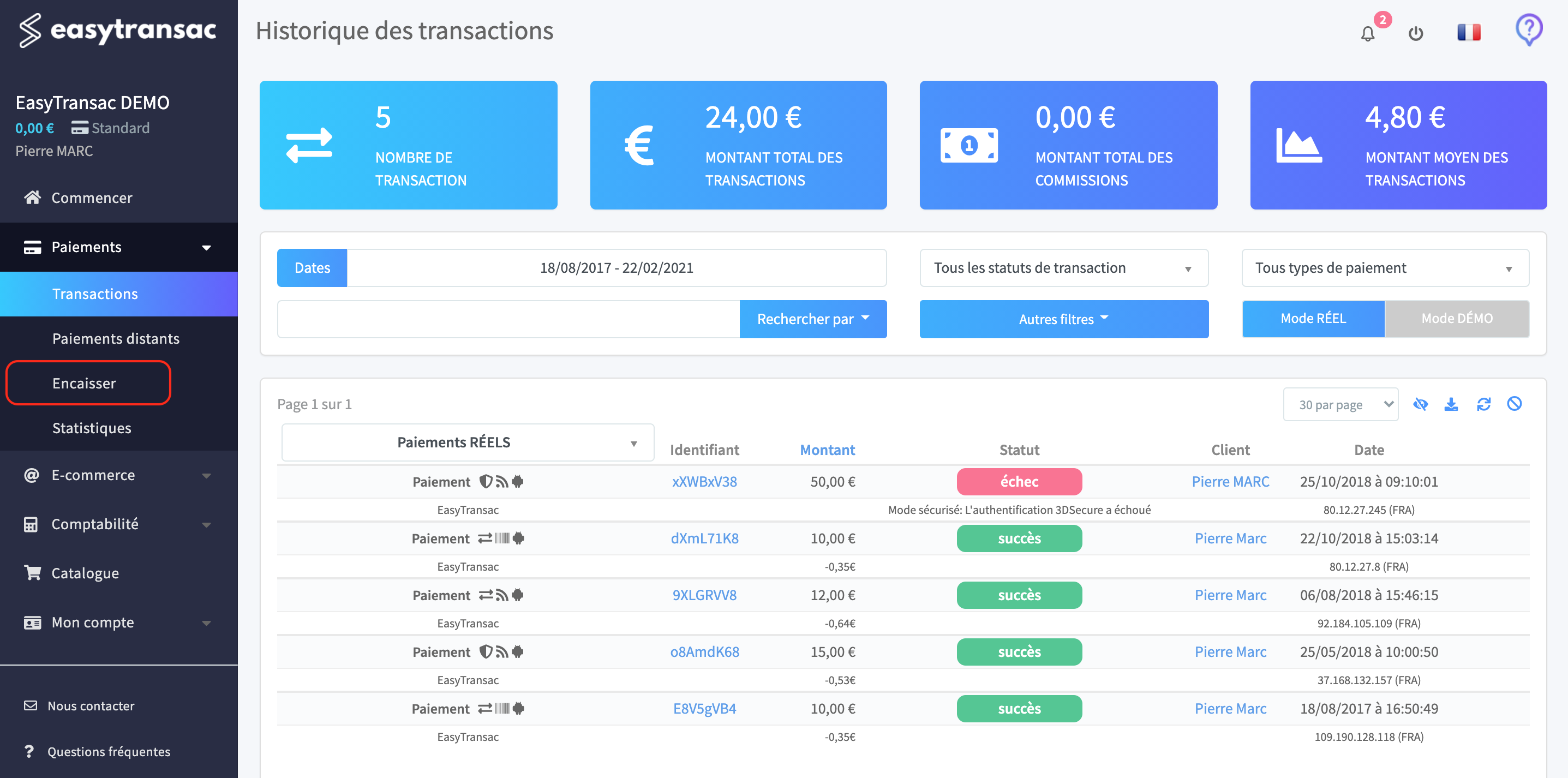 2. Chose the SEPA tab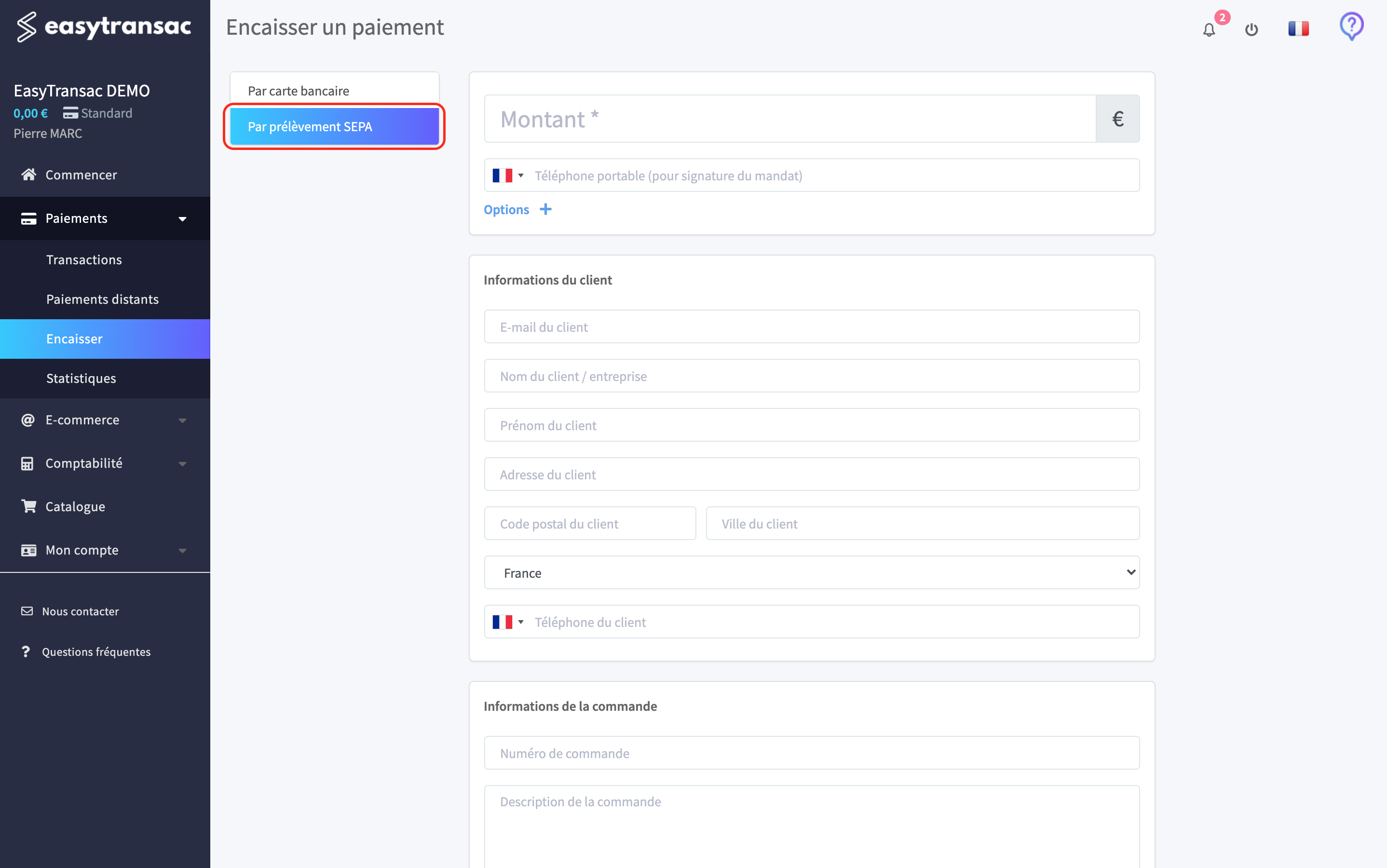 3. First, fill in your client's information, add a short descriptive of the products or services provided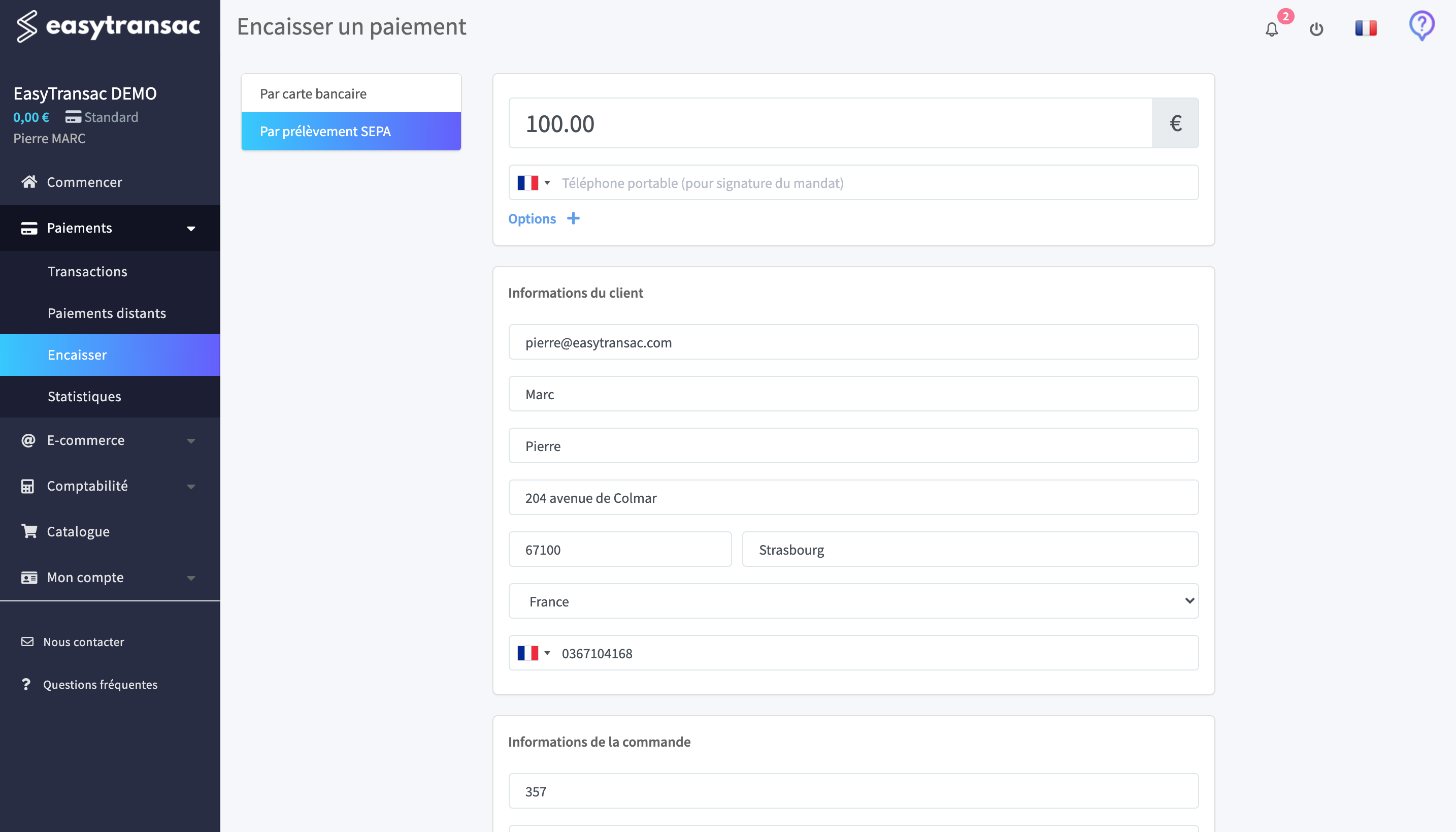 4. Define the payment settings and add the invoice as an attachment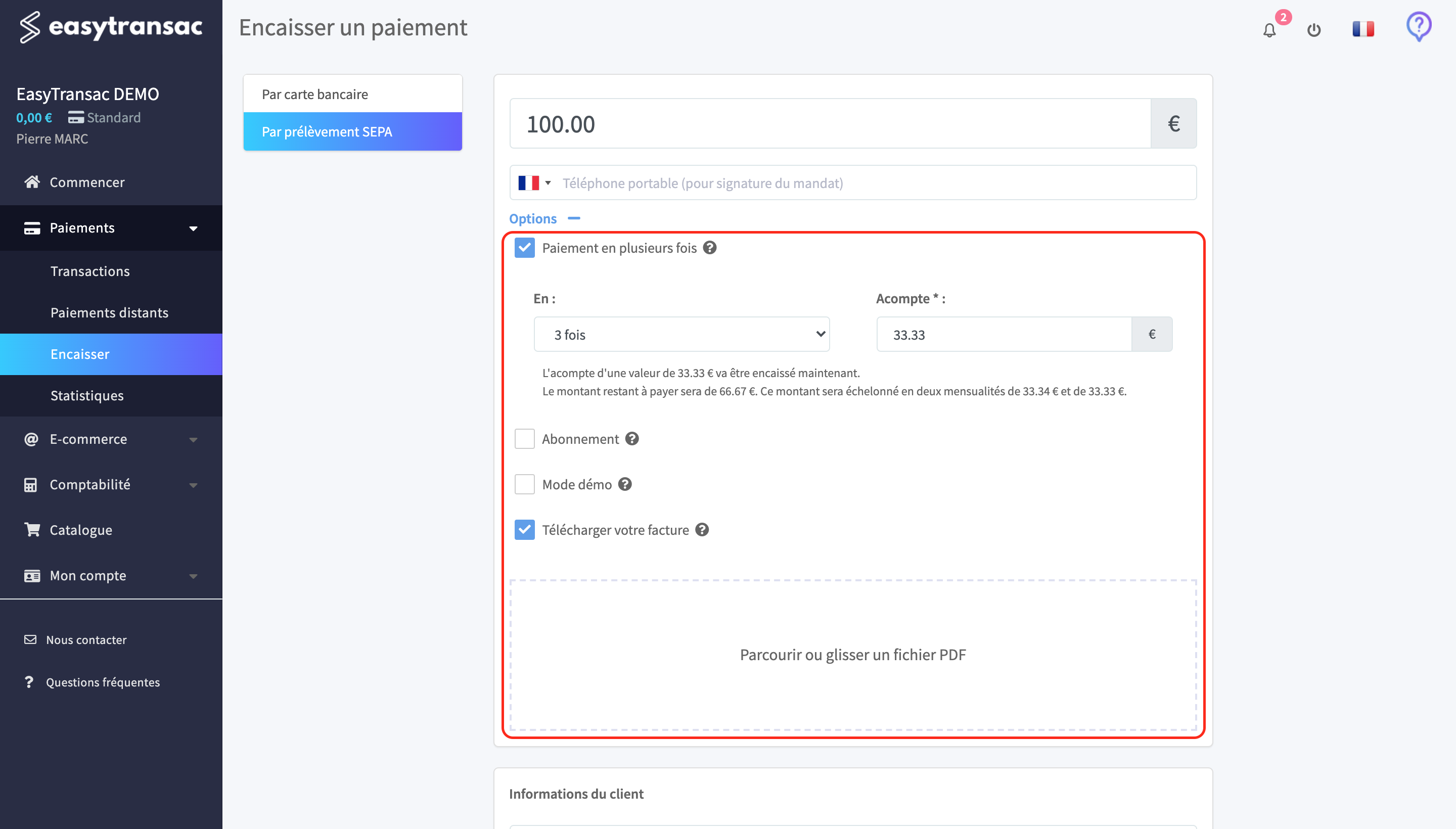 Submit the form with the button bottom page.