How do I set an application to production?
An application, once it is created, is not yet able to accept directly payments. For the application to be fully operational, you have to get it validated by our services first. You can make directly this request from the Application category of your account.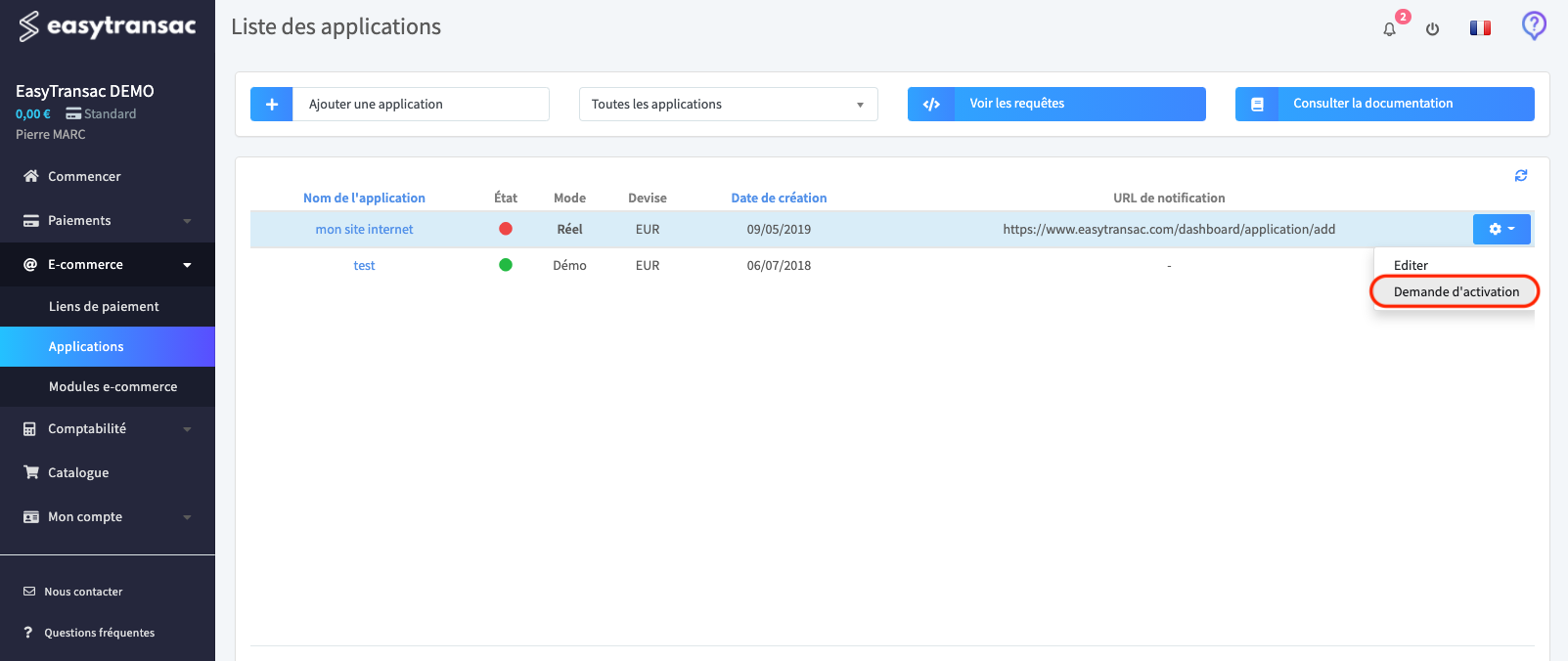 You will be notified by e-main as soon as this request is approved and the application validated.